Changsha – Zhangjiajie – Wulingyuan Park
Changsha – Zhangjiajie West by High Speed Train
High speed rail route: Changsha Railway Station – Zhangjiajie West Station
Train type: C trains (intercity high speed train)
Duration: 2h40 – 3h32
Ticket price: CNY110 for a 2nd class seat
Steps
High speed rail routes
Transport
Duration
Step 1
Get to Changsha Station

Line 2

Line 3

Step 2
Changsha Station – Zhangjiajie West
high speed train (C trains)
2h40 – 3h32
Step 3
Zhangjiajie West – Wulingyuan
bus
40m
Live Train Schedule
High Speed Railway & Station Map
Ask Jack
I took the Changsha – Zhangjiajie West high speed trainm and visited Zhangjiajie Wulingyuan Forest Park and Tianmenshan Forest Park in August of 2020. If you have any questions on your Changsha – Zhangjiajie travel, do ask Jack. I'd love to offer my help. Contact Jack.
Changsha – Zhangjiajie West by C Trains
Changsha – Zhangjiajie
Trains
From – To
Frequency
Duration
Ticket Fares (CNY)
2nd Cls
1st Cls
Biz Cls
C trains
Changsha – Zhangjiajie West
18
2h40-3h32
110
179
C trains
Zhangjiajie West – Changsha
18
3h
110
179
There are about 18 daily C trains (intercity train) running between Changsha and Zhangjiajie, using Changsha Railway Station and Zhangjiajie West Station (ZhangjiajieXi). Don't get them wrong as both Changsha and Zhangjiajie has two train stations: Changsha Station and Changsha South, Zhangjiajie West Station and Zhangjiajie Station.
What are the High Speed Trains Like
C8085 Changsha to Zhangjiajie West
C8021 Zhangjiajie West to Changsha
Changsha Railway Station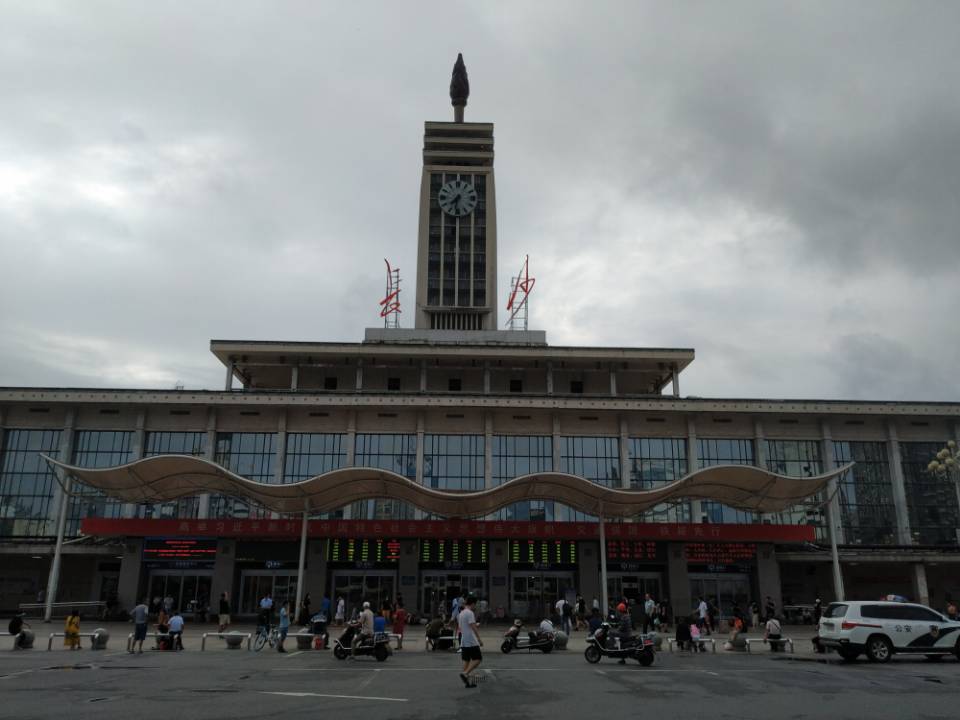 Changsha Railway Station is served by metro Line 2 Line 3. This Station serves two kind of train service: normal trains (K, T, Z trains) and high speed trains (C, D trains). Normal trains and high speed trains in Changsha Railway Station are using different terminals. If you are catching normal trains (T, K, Z trains), you can alight at Railway Station metro stop. If you are catching the C, D trains (to Zhangjiajie West), you just alight at Jintai Square (line 2), which is more close to the terminal.
Zhangjiajie West Railway Station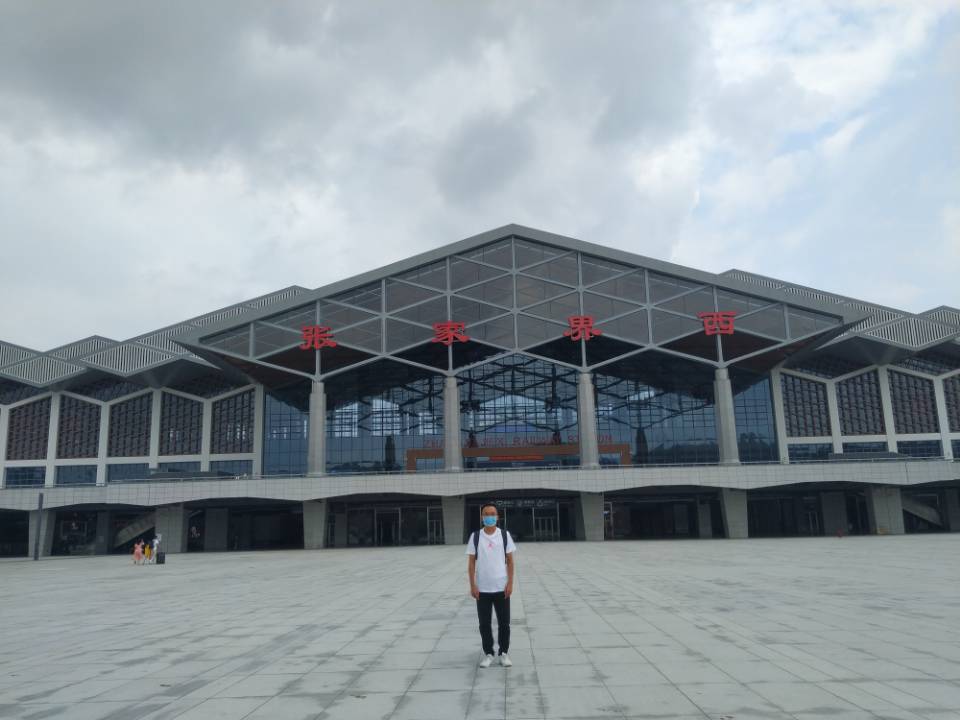 Zhangjiajie West Train Station (ZhangjiajieXi) opened its service on December 26, 2019 and operated C trains to or from Changsha Station. There is a bus station called Zhangjiajie High Speed Rail Bus Terminal next to it, and the bus station has frequent service to Wulinggyuan Park (arriving at Wulingyuan Bus Station, see Zhangjiajie West Station to Wulingyuan). You can take public bus 4, 5, 15, 16, 17 or hire a taxi to get to Zhangjiajie West.
How to Buy Train Tickets
You can buy ticekts at train station's ticket office on the date of travel, or book online in advance with a trusted ticket agent (they will charge you service fees) like China Highlights & China DIY Travel (Promo code: ct123).
Buy in Zhangjiajie West Railway Station
The ticekt office is located at left side of Zhangjiajie West Station. Foreigners can buy train tickets at ticket windows with passports and cannot buy tickets with the automatic ticketing machines as they only accept Chinese ID cards and Wechat or Alipay payments.
Buy in Changsha
You can buy tickets at either Changsha Railway Station or Changsha South Railway Station. Just choose the one close to you.
Book Online with a Trusted Ticket Agent
Website: www.china-diy-travel.com ( Promo code: ct123 )
Customer reviews: Tripadvisor
Team members: Lisa, Danny, Helen, Lynn, Jeremy
Pros:

ChinaTrain12306 users can use

promo code ct123

to reduce service fee.
Helen (Chinese-born Australian) & her Aussie husband are expat living in China, also seasoned world travelers.
They were very reponsive & efficient, booking price is reasonable.
They gets recommended on Trip Advisor forum & positive reviews from customers.
Kept you informed and up to date at all times.
They provided very detailed & easy-to-follow

instructions

on how to pick up tickets, how to read the ticket, how to get to the train station along with photos, how to naviate the large stations.
They offer printed sheet in Chinese to show to people (taxi drivers or ticket issuers) in case you needed help while there.
Offer tips on what to see, do, and eat in different cities.
They made

youtube videos

for customers about collecting tickets, boarding trains, making transfers, directions at specific stations.
Provided emergency contact numbers including whatsapp numbers just in case you ran into problem.
They even gave you Chinese translations to use at bus stops for buying bus tickets when trains were not awailable.
They will try to make sure that you sit together on all the trains. They can also help secure all of you in the same compartment in a sleeper train.
Website: www.chinahighlights.com
Customer reviews: Tripadvisor & Trustpilot
Team members: Ethel Fang, Sharon Huang, Iris Wang, Jason Li, Apple Zeng, Phoebe Ran.
Pros:
They offer ticket

delivery service

, and can deliver to your hotel.
CHT gets positive customer reviews on Trip Advisor & Trust Pilot.
China Highlights is a top reputed online tour agency since 1998.
They are efficient, responsive and reliable.
CHT provides

online seat selection functions

to secure your preferable seats for free.
You will received a

helpful email

detailing how to navigate rail stations, how to pick up tickets, how to board trains & some translated phrases if you needed help.
They will email you alternatives to choose from if the class or train you want isn't available.
CHT has a great number of articles about China train travel.
Jack used to work with the CHT train team, and known how they worked.
CHT accepts

various payments

of credit card, Paypal, iPayLinks, Alipay, WeChat Pay, etc.
CHT can even book you international train tickets from China to Vietnam, Russia, etc.
One-to-one service.
Zhangjiajie West – Wulingyuan Forest Park by Bus
Your trip to Zhangjiajie is not completed without a visit to Wulingyuan National Forest Park. But many travelers don't know how to travel between Wulingyuan Park and Zhangjiajie West Station. Jack did this trip in August, 2020. So I will share my experience.
There are bus linking Zhangjiajie High Speed Rail Bus Terminal (next to Zhangjiajie West) and Wulingyuan Bus Station in just 40 minutes, and the ticket fare is CNY 13. The last bus departs at 18:00. You will find bus terminal is located on the right side when you exit Zhangjiajie West Station. The bus departs when full.
Read: Zhangjiajie West Railway Station to Wulingyuan by bus
Other Rail Routes
Guangzhou to Zhangjiajie high speed train, Hong Kong to Zhangjiajie high speed train, Changsha Airport to Zhangjiajie, Shanghai to Zhangjiajie high speed train, Yangshuo to Zhangjiajie train, Zhangjiajie to Fenghuang train
Trusted Online Ticket Agents:
Option 1: China Highlights is a reliable online agency for China train ticketing. They get positive reviews on TripAdvisor & Trustpilot. Sharon and her team help you buy tickets & plan rail routes even deliver tickets to your hotels with a service fee.

Option 2: Trip.com is an internatioal brand owned by Ctrip Group, China's largest online travel booking platform. Trip.com offers booking service for flight, train, hotel, activities, etc