How to Get from Hong Kong Airport to West Kowloon Station
Hong Kong West Kowloon Station, which operates high speed train service to or from mainland China, is located in Jordan of West Kowloon, between the Kowloon Station (MTR station on Airport Express Line and Tung Chung Line) and Austin Station (MTR station on West Rail Line). Passnegers can use the MTR service to or from HK West Kowloon Station.
Hong Kong International Airport (HKG, HKIA or Chek Lap Kok Airport) is just about 30km from Hong Kong West Kowloon Station, the newly-opened high speed train airport in Hong Kong.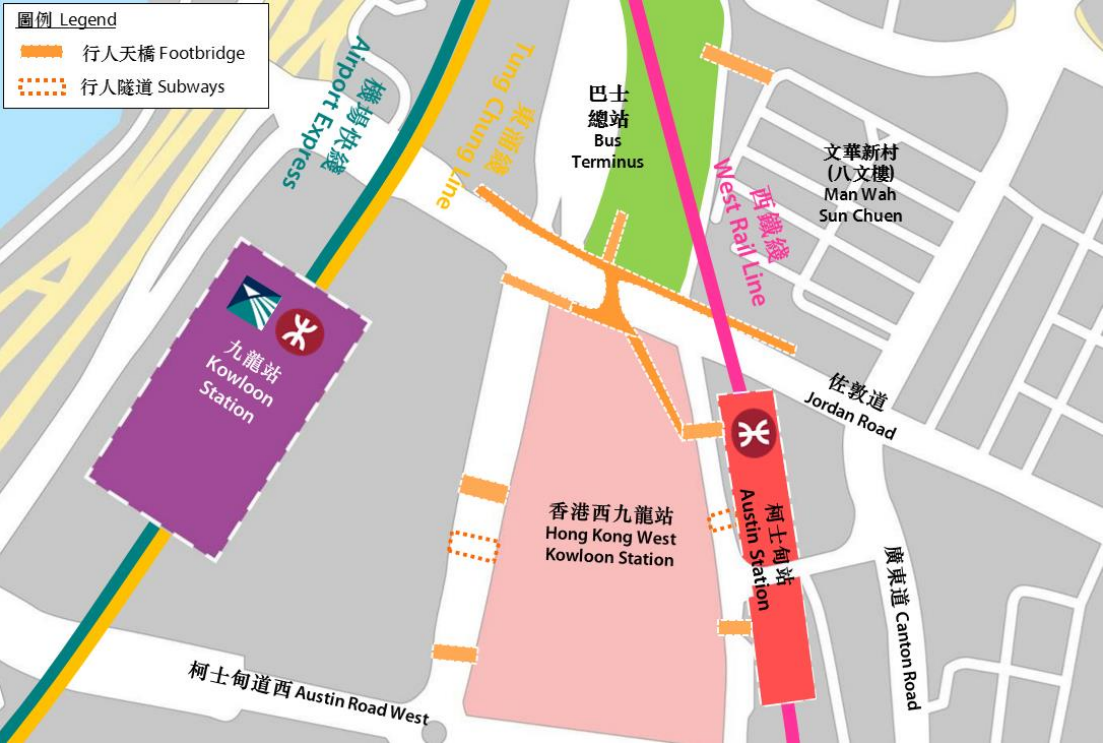 You can travel from Hong Kong Airport to West Kowlon Train Station or West Kowloon Train Station to Hong Kong Airport by MTR service – using Airport Express train.
Ask Jack
If you have any questions, you can ask me anytime by sending emails to chinatrain12306@gmail.com . I'd love to offer my help.
By Airport Express
From Hong Kong Airport to West Kowloon Station: Travellers can take MTR Airport Express Line at Hong Kong Airport's Passenger Terminal exit to Kowloon station in just 20 – 30mins. After reaching at Kowloon MTR station, just take the C1 Exit at Kowloon MTR station and walk via footbridge or subways to West Kowloon Station to catch your high speed train.
From West Kowloon Station to Hong Kong Airport: If you start you journey from West Kowloon Station, you can walk to Kowloon MTR station first, then take Airport Express Line from Kowloon Station to Airport Station in 20 – 30mins.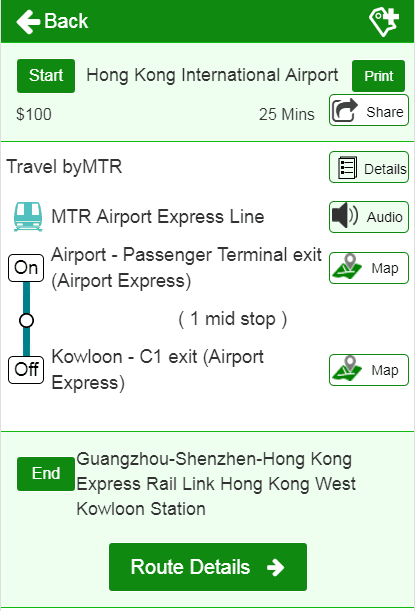 Useful Journey Planner Tools
High Speed Train Service at Hong Kong West Kowloon Station
You can read some insider trip info on the rail travel guides below.
How to Take a Train from HK West Kowloon
Photos courtesy of Keith Wong, a Singaporean working in HK & ChinaTrain12306 visitor.
Trusted Online Ticket Agents:
Option 1: China Highlights is a reliable online agency for China train ticketing. They get positive reviews on TripAdvisor & Trustpilot. Sharon and her team help you buy tickets & plan rail routes even deliver tickets to your hotels with a service fee from $6.

Option 2: China DIY Travel is also a trusted online ticketing agent & get recommended for their excellent service on TripAdvisor. Helen & her Australian husband, team are always helpful buying tickets for foreigners. ChinaTrain12306 users can use PROMO CODE "ct123" to reduce booking fees.