Mohan Train Station
Mohan Railway Station Mengla, Xishuangbanna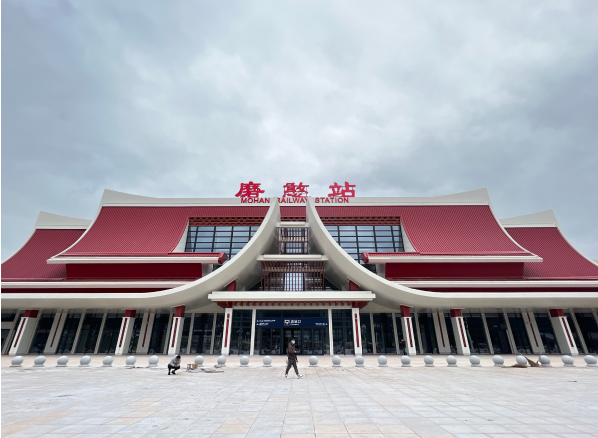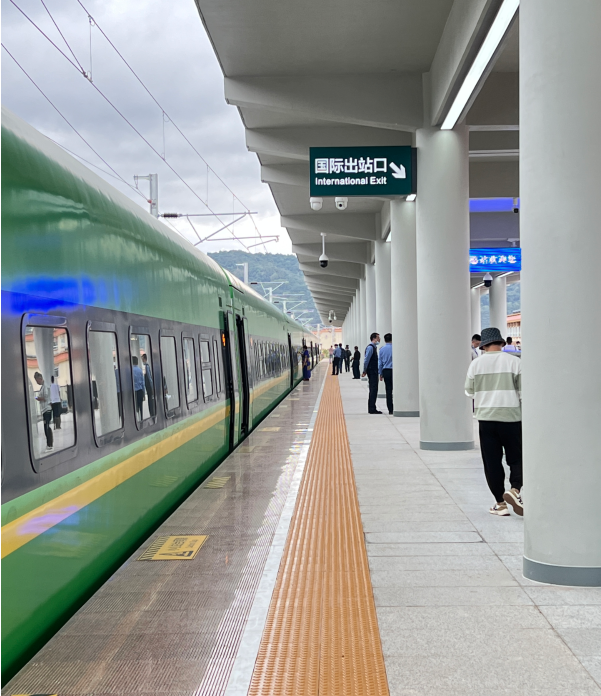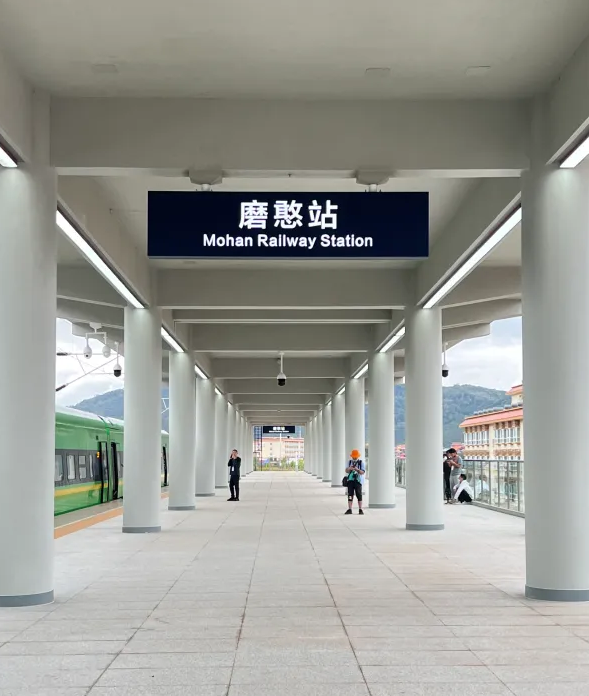 Station name : Mohan Railway Station (Chinese name: 磨憨站)
Location: Mohan Town, Mengla County, Xishuangbanna City, Yunnan Province
Rail links : Mohan – Vientiane Railway (China- Laos Railway), Yuxi-Mohan Railway
Plateforms: 2 platforms
Openning date: December, 2021
Railway Maps
Ask Jack
If you have any questions on Mohan Railway Station, do ask Jack. I'd love to offer my help. Contact Jack.
Introduction
Mohan Railway Station (Chinese name: 磨憨站, Pinyin: Mohan Zhan) is located in Shangyong Village, Mohan Town in Mengla County, Xishuangbanna, Yunnan Province. The station serves as the terminal station of Yuxi – Mohan Railway, which further connects northbound to Kunming City, Provincal Capital of Yunnan, as well as the starting point station (on China'side) of Mohan – Vientiane Railway. The station is scheduled to open in December of 2021, operating trains linking cities in Yunnan Province like Kunming, Yuxi, Puer, Xishuangbanna, Mohan with cities in Laos such as Boten, Luang Prabang, and Vietiane.
Train Service
When opened in December of 2021, Mohan Railway Station will have train services to or from Kunming, Yuxi, Jinghong, Pu'er in China, and also international trains to or from Laos' cities including Vientiane, Luang Prabang, etc.
Mohan train schedules
Trains
From – To
Frequency
Duration
Ticket Fares (CNY)
2nd Cls Seat
1st Cls Seat
Biz Seat
C trains
Mohan to Xishuangbanna
1
1h14
49
79
C trains
Mohan to Mengla
1
14m
9
14
C trains
Mohan to Kunming
C trains
Mohan to Boten
C trains
Mohan to Vientiane
C trains
Mohan to
Yuxi – Mohan Railway
Yuxi – Mohan Railway is a railway under construction in Yunnan Province of China, linking Yuxi City in central Yunnan with Mohan in Mengla, a town on border with Laos with a design for operation at a speed of 160km/h. Northbound from Yuxi, the railway connects Kunming, the provincal capital of Yunnan Province. In the southern from Mohan, it meets the Boten – Vietiane Railway and connects Luang Prabang and Vietiane in Laos in the future. Stations along the rail route include: Yuxi – Pu'er – Jinghong – Mohan.
Mohan – Vietiane Railway, China – Laos Railway
The Mohan – Vientiane Railway (or Boten – Vientiane Railway), often referred as China – Laos Railway, is an international railway under construction, linking a small town Mohan bordered with Laos and Vietinae, the capital of Laos. The length of the railway is about 414 kilometers.
Reading more
Trusted Online Ticket Agents:
Option 1: China Highlights is a reliable online agency for China train ticketing. They get positive reviews on TripAdvisor & Trustpilot. Sharon and her team help you buy tickets & plan rail routes even deliver tickets to your hotels with a service fee from $6.

Option 2: China DIY Travel is also a trusted online ticketing agent & get recommended for their excellent service on TripAdvisor. Helen & her Australian husband, team are always helpful buying tickets for foreigners. ChinaTrain12306 users can use PROMO CODE "ct123" to reduce booking fees.