Guangzhou Airport to East Train Station
How to Get from Baiyun Airport to East Train Station
The best way to travel from Guangzhou Baiyun International Airport (CAN) to Guangzhou East Railway Station is by metro – namely the northern extension of Guangzhou Metro Line 3, which takes only 35 – 45 minutes.
How far is Baiyun Airport from East Train Station: the distance is about 35 kilometers.
By Metro Line 3 in 35 – 45 Minutes
If you arrive at Guangzhou Baiyun Airport and want to travel to East Railway Station, you will probably use the metro line 3, which links Terminal 1 and Terminal 2 to the central city center. The Terminal 2 is located next to Airport North Station (机场北站)and the Terminal 1 is close to Airport South Station (机场南站), both stations are connected to Guangzhou East Railway Station by metro line 3.
| | | |
| --- | --- | --- |
| Station | First Train | Last Train |
| Airport North | 06:00 | 23:15 |
| Airport South | 06:02 | 23:17 |
| Guangzhou East Railway Station | 06:03 | 23:03 |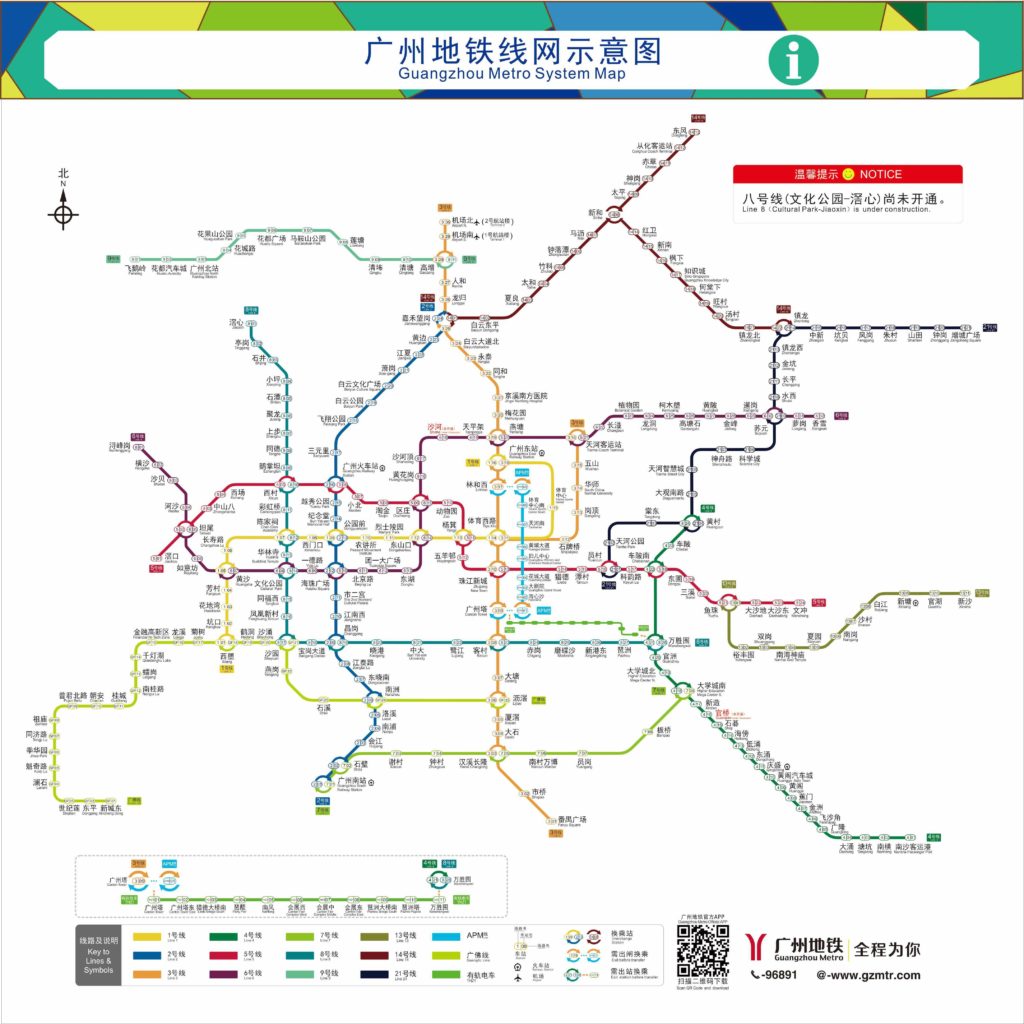 Reference: To or from Airport by Guangzhou Baiyun International Airport official website.
Airport South Station & Airport Nort Station
By Taxi
A taxi ride from Guangzhou Airport to East Railway Station will probably take 1h15m and the taxi fare is about 120 – 170 yuan. Just for your reference.
Guangzhou East Railway Station
Guangzhou East Railway Station is a centrally-located train station in Tianhe District and connected to metro network on line 1 and line 3. From Guangzhou East, passengers can take C category high speed trains to Dongguan Railway Station, Changping, Zhangmutou, Pinghu, Shenzhen Railway Station or ; as well as bullet trains to Dongguan West Railway Station, Humen North, Humen East, Changan West, and Shenzhen Airport Railway Station (next ot Shenzhen Baoan Airport), even long-distance trains to Huizhou South,Shanwei, Chaoshan, Meizhou West Station, Jieyang Airport, Jieyang Station, Zhangzhou, Xiamen etc.
Guangzhou East – Hung Hom Hong Kong: Guangzhou East also has trains to Hung Home, Kowloon, Hong Kong – the Guangzhou – Kowloon Through Train. Check the schedule at MTR HK.
Guangzhou East Train Station Schedules
Check more for live schedule, just refer to China Highlights or China DIY Travel (Promo code: ct123)
Guangzhou East to or from
Price (CNY)
Duration
Frequency (Daily)
Train Type
Dongguan
45.5
30m
77
C D train
Changping
54.5
40m
77
C D train
Zhangmutou
59.5
50m
63
C D train
Shenzhen Station
79.5
1h25
66
C train
Shenzhen Airport (shenzhenjichang)
81
1h48
15
C train
Humen North
57
1h04
15
C train
Changan
67
1h23
12
C train
More Rail Routes You Maybe Interested
Guangzhou South Railway Station to Guangzhou Airport
Trusted Online Ticket Agents:
Option 1: China Highlights is a reliable online agency for China train ticketing. They get positive reviews on TripAdvisor & Trustpilot. Sharon and her team help you buy tickets & plan rail routes even deliver tickets to your hotels with a service fee from $6.

Option 2: China DIY Travel is also a trusted online ticketing agent & get recommended for their excellent service on TripAdvisor. Helen & her Australian husband, team are always helpful buying tickets for foreigners. ChinaTrain12306 users can use PROMO CODE "ct123" to reduce booking fees.