Opened in December 20, 2014, Shuangliu Airport Railway Station (Or Shuangliu Jichang, 双流机场高铁站) is an underground train station in the Terminal 2 of Chengdu Shuangliu International Airport, 11km from Chengdu South, 110km from Leshan Station and 132 km from Emeishan High Speed Rail Station. The station serves as an intermediate stop on the Chengdu-Mianyang-Leshan Intercity Rail Line, and has frequent intercity train (C trains) passenger services to or from Chengdu East, Chengdu South, Leshan Railway Station, Meishan East, Mianyang, and Emeishan, etc. It has 2 platforms with 6 rail lines.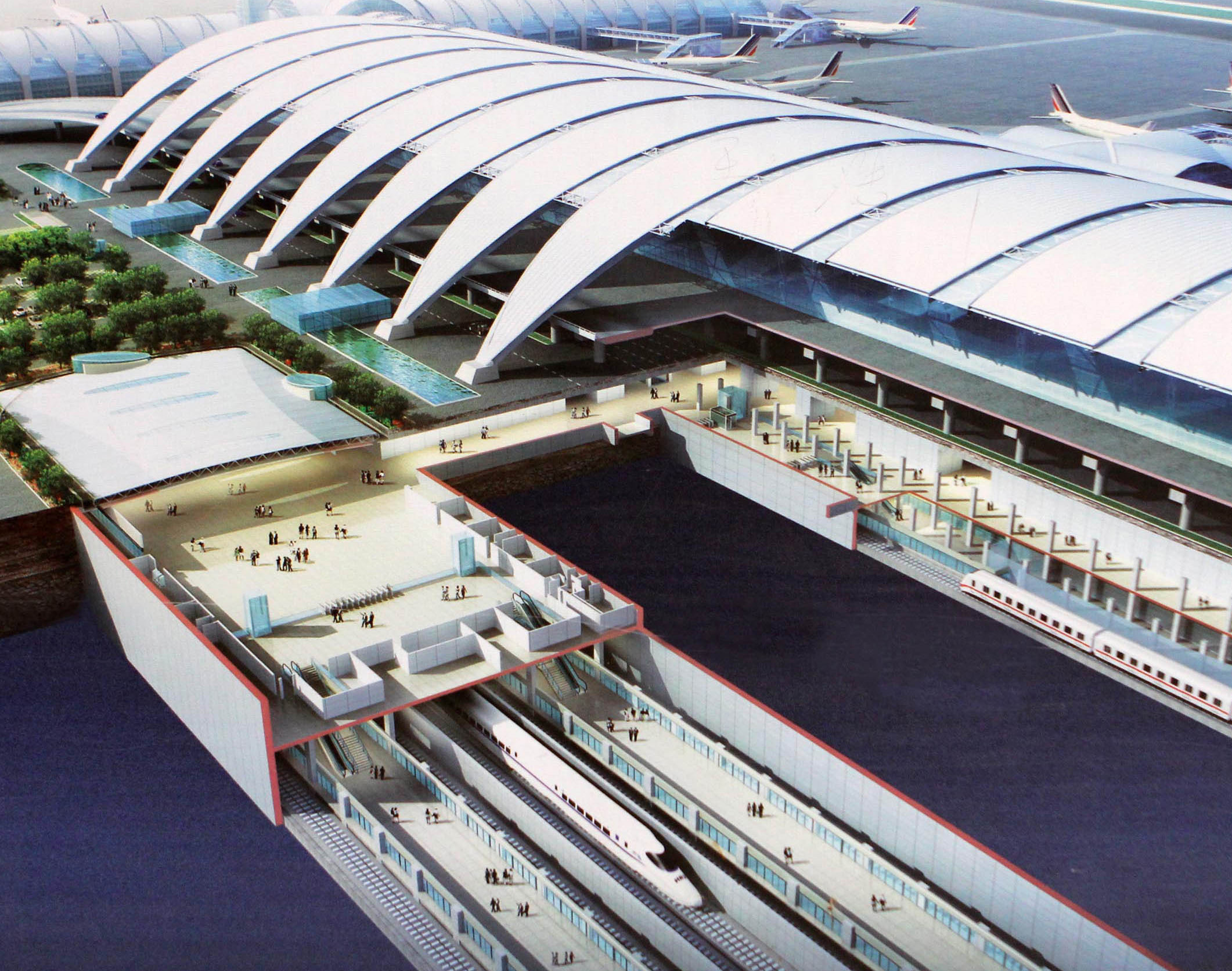 As a large underground train station under the Terminal 2, Shuangliu Airport Railway Station has 2 basement floors. The B1 floor has ticket hall, 10 ticket windows, passenger waiting area as well as a passage to the Terminals and metro station. The B2 floor is the platform floor for train's departure and arrival.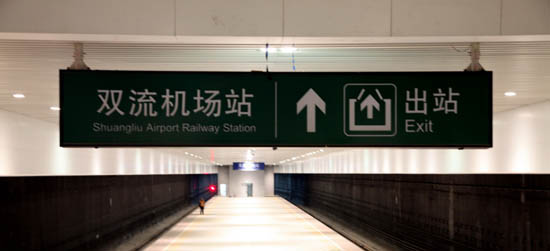 Station Address: B2 floor, Terminal 2 of Shuang Liu Airport, Chengdu.
Note: Shuangliu Airport sometimes is referred as Shuangliu Jichang (Jichang = Airport)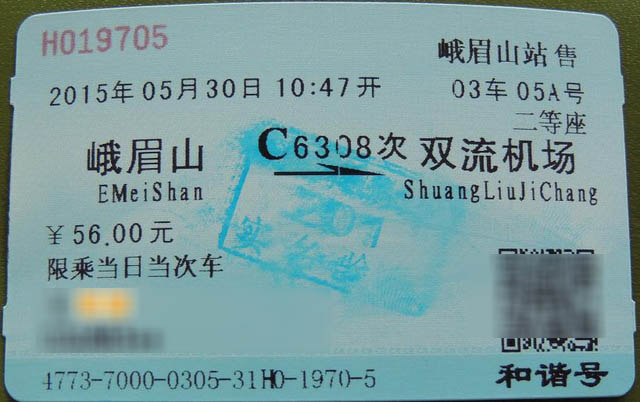 From Chengdu Airport to Leshan and Emeishan via High Speed Trains
As the Shangliu Aiprt Railway Station lcoates at the B1 and B2 floors in the Terminal 2 and connects Leshan Railway Station and Emeishan High Speed Railway Station with Shuangliu Airport, it has made it easier for travelers to travel to Leshan Giant Buddha and Mount Emei directly from Shuangliu Airport without any transit (If your flight arrives at Terminal 1 of Shuangliu Airport, you will need to get a shuttle bus to Terminal 2 first). Below are the train schedules for your reference:
For buying tickets or search for a live timetable, please refer to http://www.chinahighlights.com/china-trains/
Just enter "Shangliujichang" to search for trains to or from Shuangliu Airport Railway Station (Shuangliu Jichang).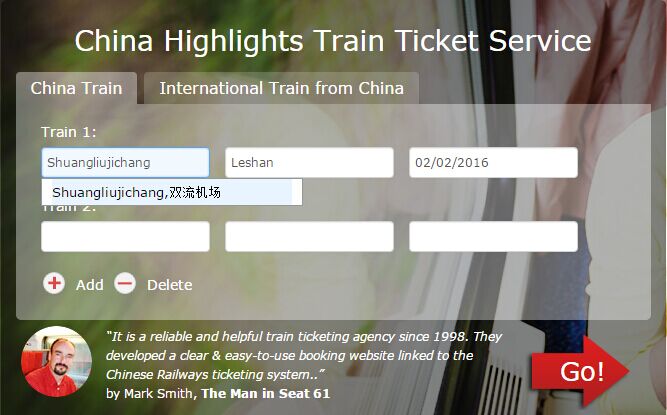 Shuangliu Airport Railway Station to Leshan Train Schedule
Train No
From – To
Dept – Arri
Duration
Ticket Price
C6251
Shangliu Aiport to Leshan by Train
07:54 – 08:35
41mins
1st Class: CNY 55
2nd Class: CNY 46
C6301
09:13 – 10:15
1h 02mins
C6303
11:00 – 11:49
49 mins
C6305
12:49 – 13:37
48 mins
C6307
14:24 – 15:13
49 mins
C6311
15:59 – 16:54
55 mins
C6257
17:58 – 18:46
48 mins
C6313
19:08 – 20:05
57 mins
C6259
19:33 – 20:14
41 mins
C6263
21:10 – 21:51
41 mins
Shuangliu Airport Railway Station to Emeishan Train Schedule
Train No
From – To
Dept – Arri
Duration
Ticket Price
C6251
Shangliu Airport to Emeishan by train
07:54 – 08:54
1 h
1st Class: CNY 68
2nd Class: CNY 56
C6301
09:13 – 10:33
1h 20mins
C6303
11:00 – 12:07
1h 7 mins
C6305
12:49 – 13:55
1h 6 mins
C6307
14:24 – 15:31
1h 7 mins
C6311
15:59 – 17:12
1h 13 mins
C6257
17:58 – 19:04
1h 6 mins
C6259
19:33 – 20:32
59 mins
C6263
21:10 – 22:09
59 mins