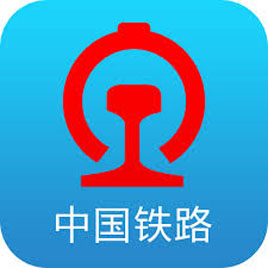 App Name: Tielu 12306 (铁路12306)
Description: The official China train app for booking tickets
Category: Travel
Language: Chinese Only
Seller: China Railway Trip Science and Technology Co., Ltd
Compatibility: Android 2.2 or later; iOS 5.1.1 or later
Language: Chinese
Download: Get It
Official China Train APP: Tielu 12306
China Train 12306 APP (or Tielu 12306, 铁路12306) released on December 8, 2013 by Sinorail Customer Service Center (中国铁路客户服务中心) is the official app client for booking China train tickets. This app shares the same data (including the data of users, bookings and ticket availability) with the official ticket booking website 12306.cn, allowing users to make reservation, payment, change tickets, refund tickets, track orders, manage contacts and change passwords all in one app. But unfortunately, the app has no English version for foreigners currently, and whether China Rail Bureau will realese one for foreigners remains unknow. Foreigners may use a third party's app that also offers ticketing service. I will introduce some best of them later.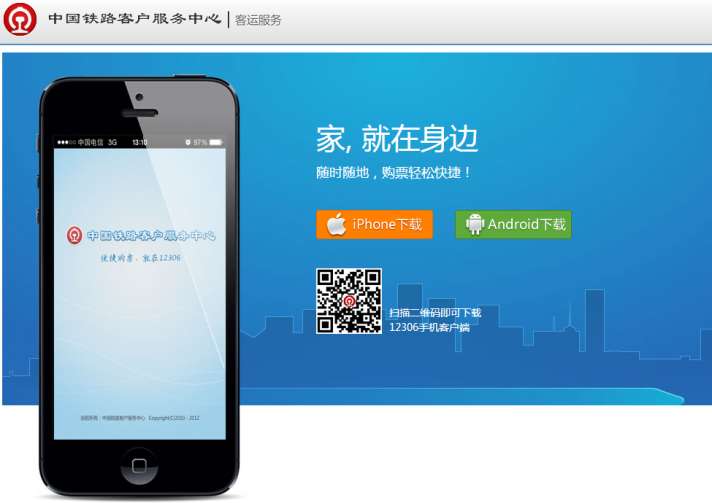 Download the APP for Your Android or iOS Device
The official page on 12306.cn for downloading the China Train 12306 APP (铁路12306) is at https://kyfw.12306.cn/otn/appDownload/init (Page is in Chinese)
You may download the official China Train 12306 APK and install the APP on your smart phone by clicking the links below.
Note: The APP cannot be found on Google Play (because the offical China Railway Corporation didn't launch it on Google Play), but it can be found on iTunes (Apple's app store).
China Train 12306 APP for Android Device (Download from official site): http://dynamic.12306.cn/otn/appDownload/androiddownload
China Train 12306 APP for iOS Device (Download from App store): https://itunes.apple.com/us/app/tie-lu12306/id564818797
Tutorial: How to Book Tickets with the APP
Note: To use this app for booking China train tickets, it requires you to meet two criteria: firstly, you have the ability of reading Chinese, and secondly you have a Chinese bank account or Alipay for the ticket online payment. If not, you just skip the whole tutorial (I will introduce how to use a third-party app that offer English-version and allows you to use Paypal latter). Okay, let's get started.
To begin with, just make sure you have downloaded the app on your phone. Then open it and you will see its defaul pages below.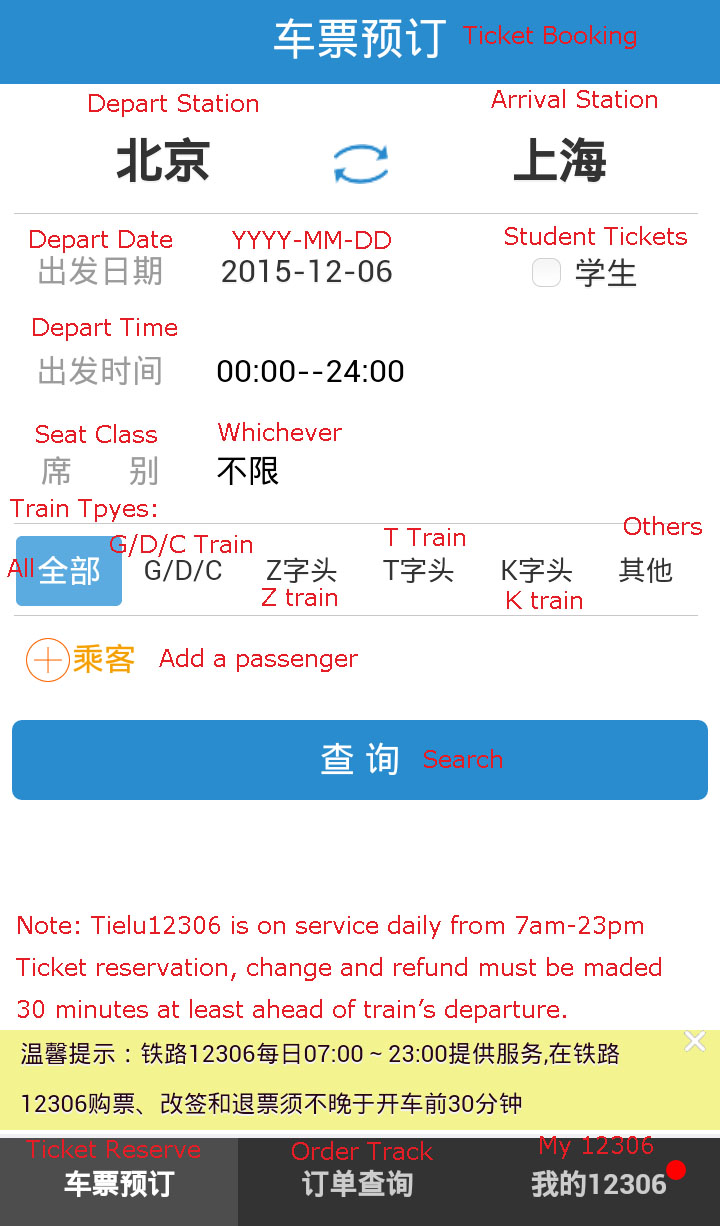 Firstly, just log in your 12306 account. If you have not an account yet, you'd better register one first.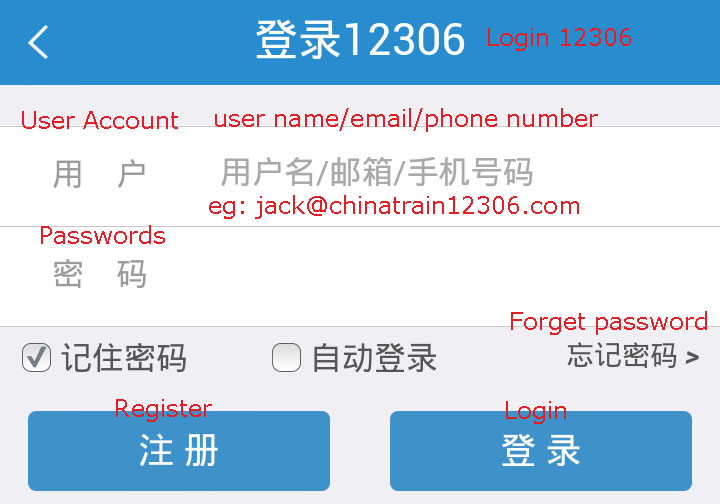 After loging into your account, just enter your departure city's name and then choose your departure station. Here, I take the train from Hangzhou to Suzhou for example:
Enter the city name "Hangzhou" and select "Hangzhou 杭州 (ie: Hangzhou Railway Station, 杭州站) as my depart station"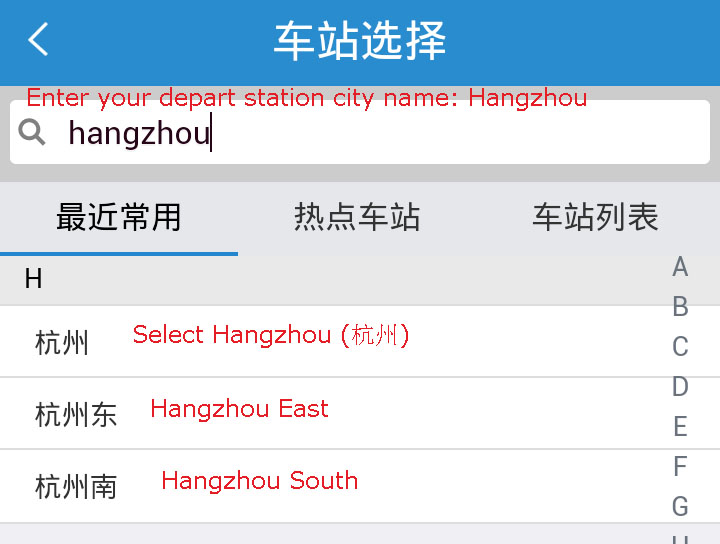 Then enter the arrival city name"Suzhou", and select "Suzhou 苏州 (ie. Suzhou Railway Station)" as my arrival station.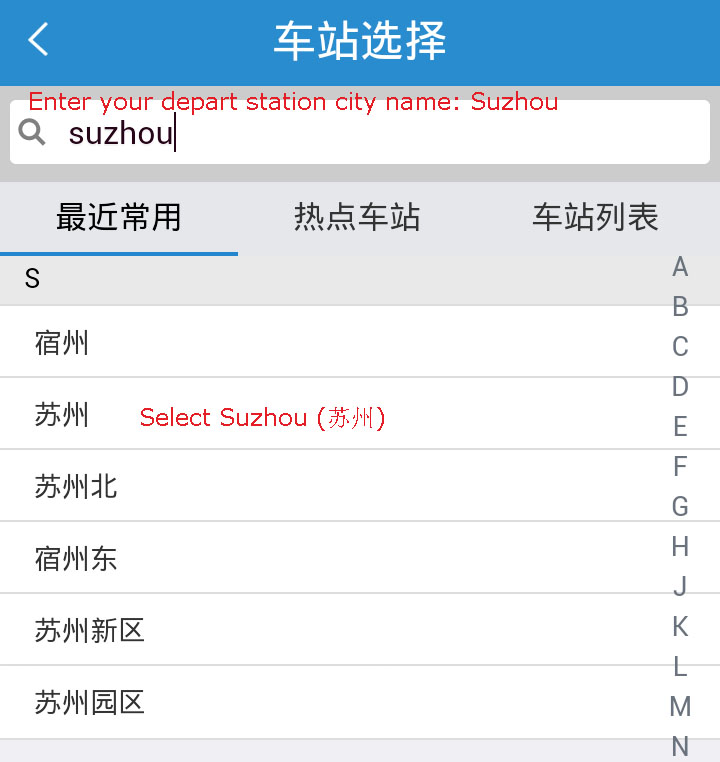 Then, choose the depart date, depart time, seat class and train types for your train. Here, I choose December 25 as my leaving date, and the 2nd class seat, as well as the C/D/G trains (high speed).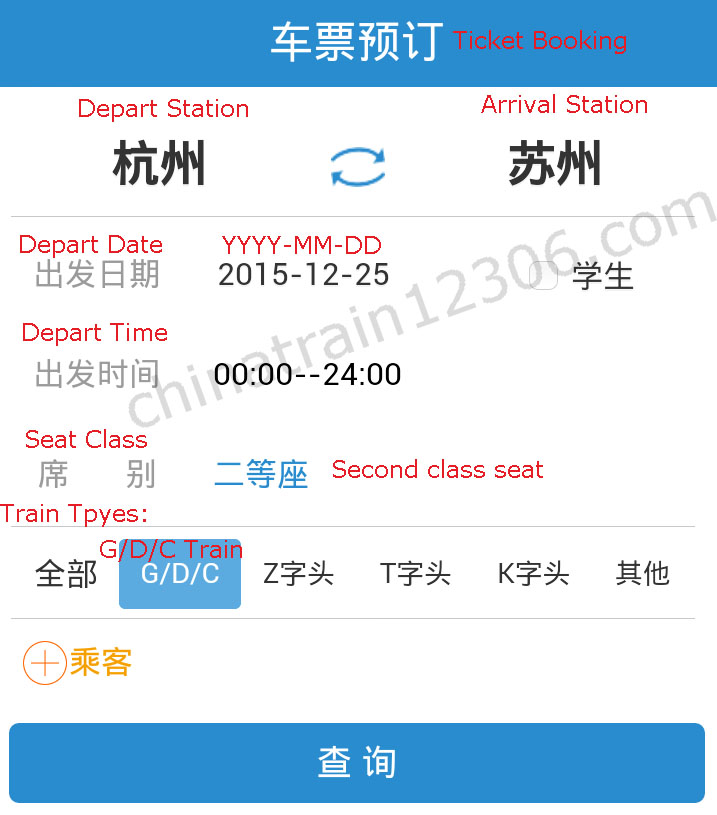 Go ahead to check the Hangzhou to Suzhou train schedule, and then choose the one that suits your time (G7372)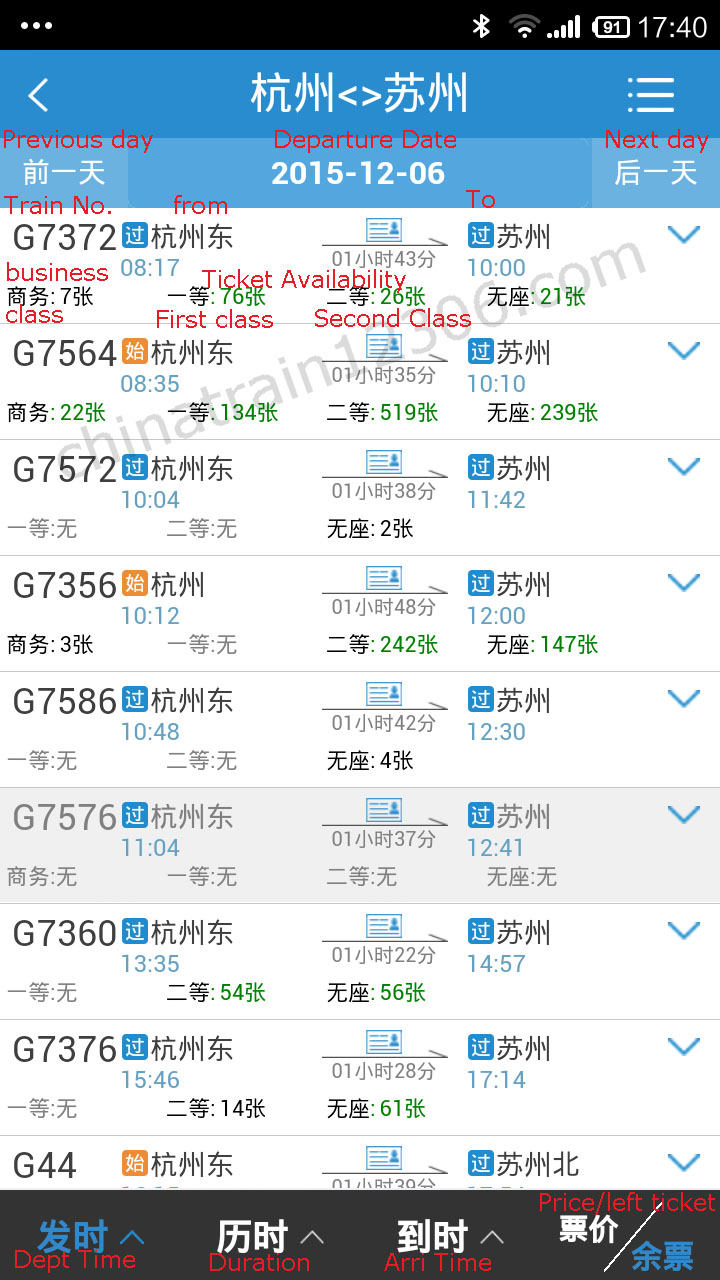 Click the G7372 train, then it asks you to select a travler (who will take the train finally. You need to register your information first). Just selet your traveler.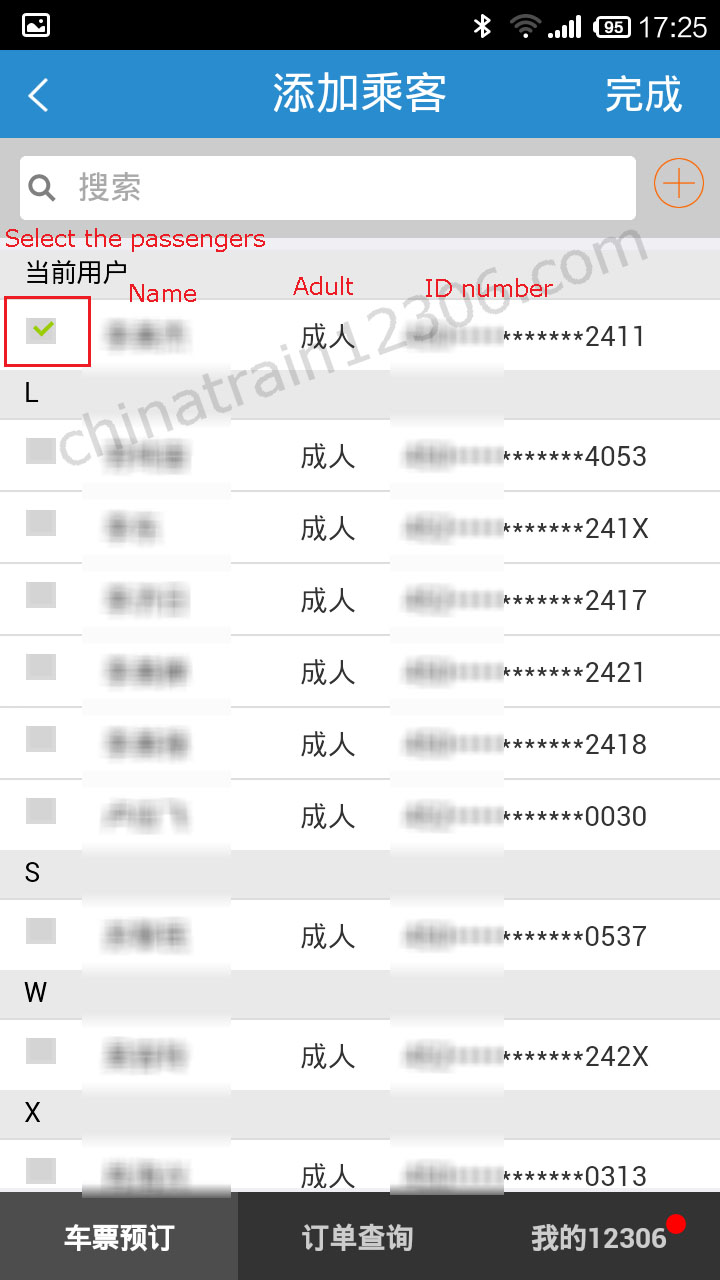 Then, you need to confirm your order details. Note that there is a CAPTCHA there.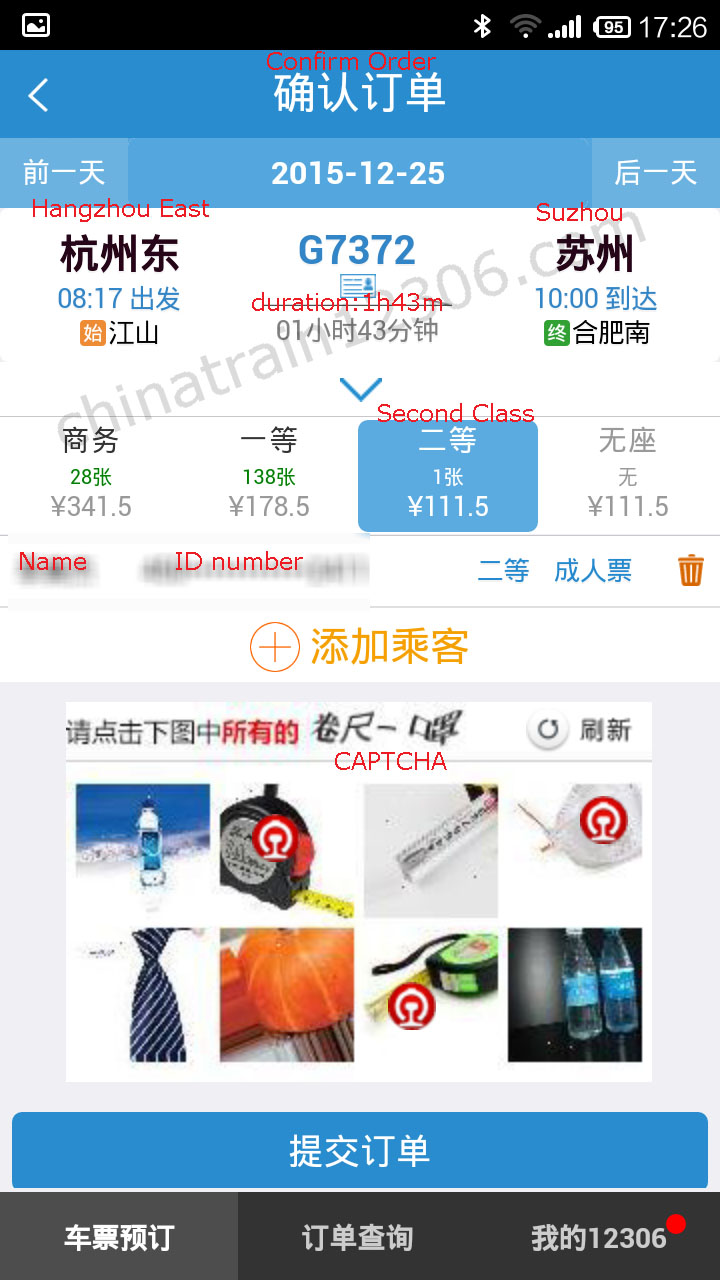 Then go ahead for the ticket payment.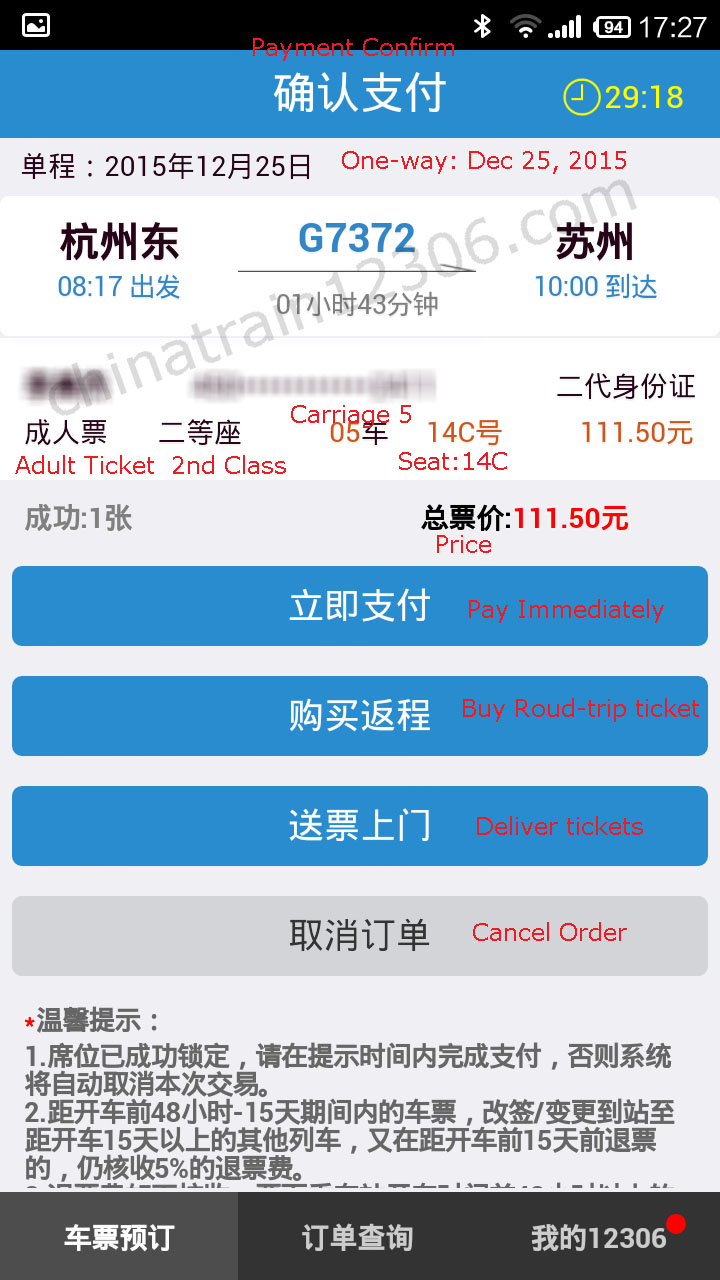 Then, you need to choose a payment method. It has the payment methods through your Chinese bank account, or China UnionPay, or a third party payment platform – Alipay. Here I choose the most popular one- pay via Alipay.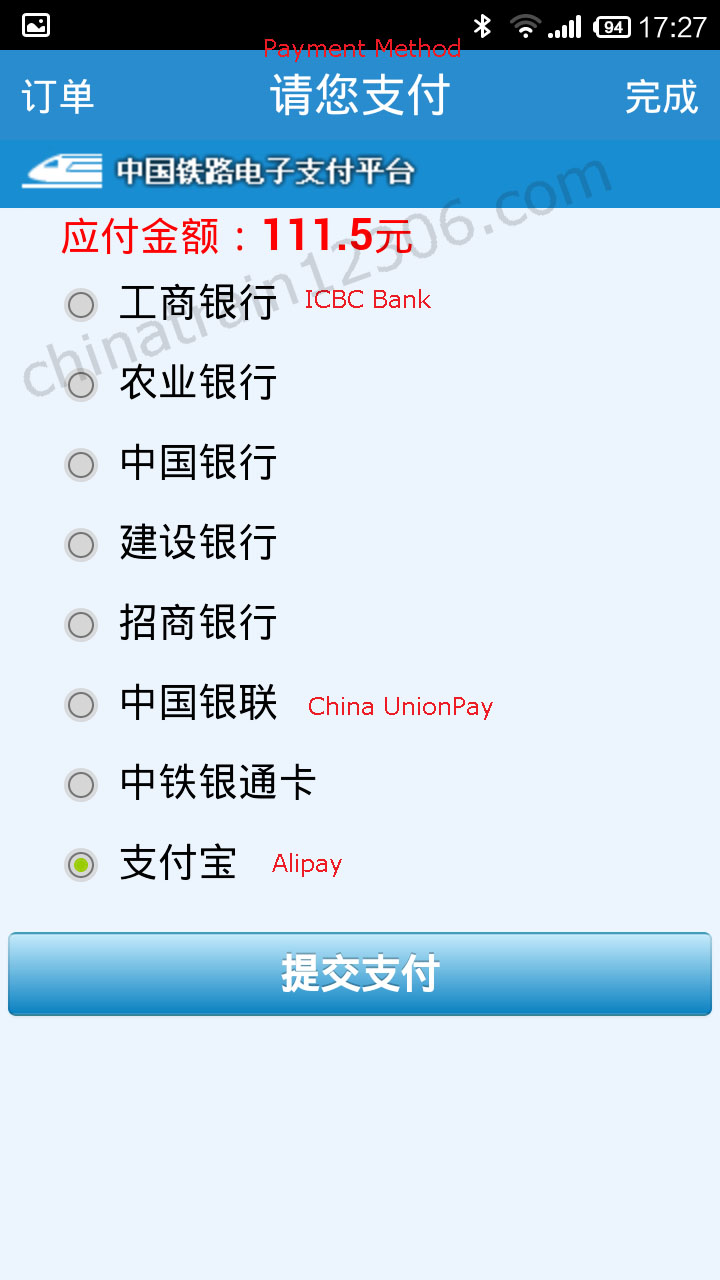 Then, enter your Alipay's payment password (you need one first)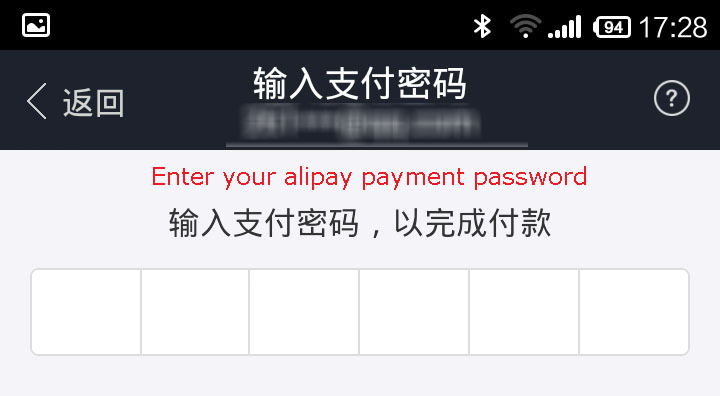 Finally, confirm your payment.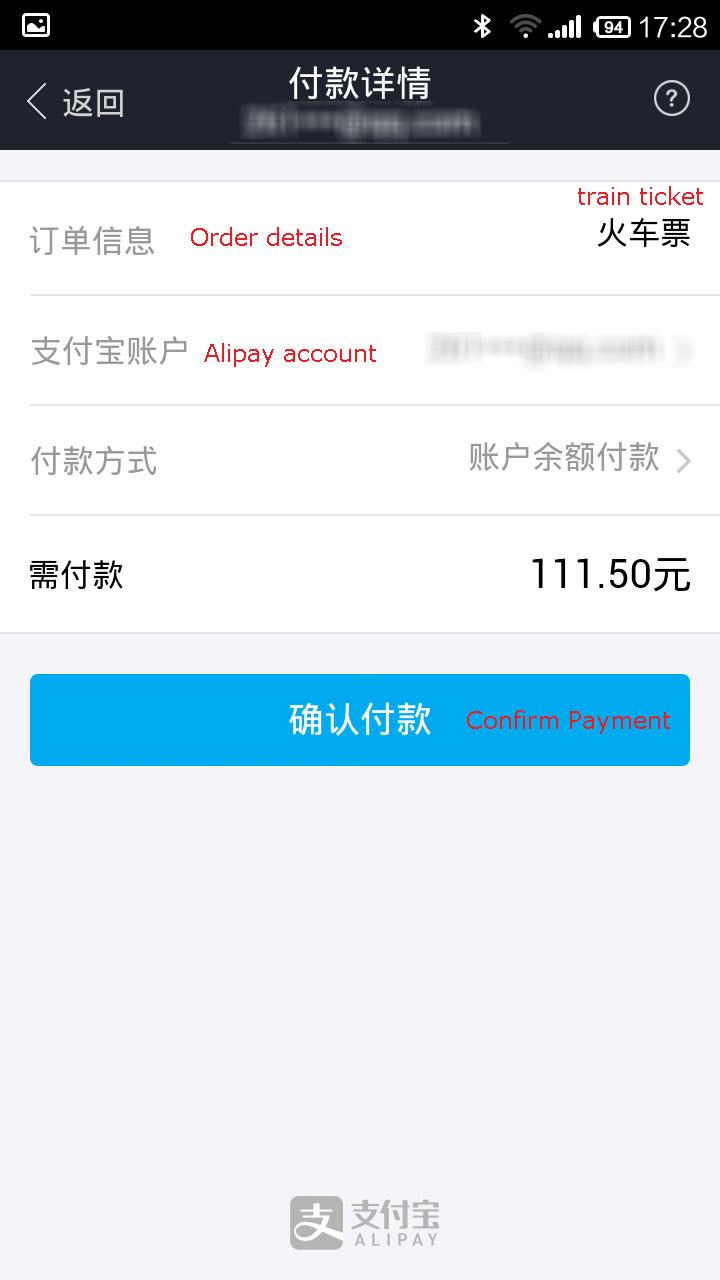 Then, you finish all the process for booking tickets via the Tielu12306 app,and you may track your orders on the Order Track (订单查询)sector. It may be quite complicated when booking train tickets with the Tielu 12306 app especially when you don't read Chinese and don't have a Chinese bank card or Alipay. But there is another third party apps that may be easier for foreigner booking tickets, and I will writte reviews on them later. Hope that you finally buy your huochepiao!
Thanks for reading.
Trusted Online Ticket Agents:
Option 1: China Highlights is a reliable online agency for China train ticketing. They get positive reviews on TripAdvisor & Trustpilot. Sharon and her team help you buy tickets & plan rail routes even deliver tickets to your hotels with a service fee from $6.

Option 2: China DIY Travel is also a trusted online ticketing agent & get recommended for their excellent service on TripAdvisor. Helen & her Australian husband, team are always helpful buying tickets for foreigners. ChinaTrain12306 users can use PROMO CODE "ct123" to reduce booking fees.